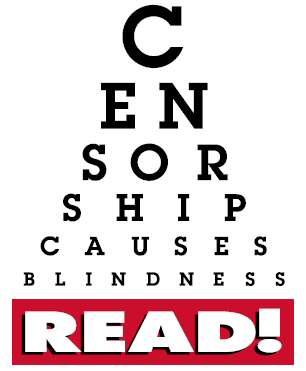 Happy Banned Books Week everyone (though it actually started yesterday)! In celebration of freedom of speech,
intellectual freedom
, and not letting the man keep you down; I'm going to try and find a little something for you each day that banned books week is going on. Support challenged books, they're the ones that once they get labeled you want to go and read anyways, and support allowing children the resources they need to understand the world around them.
"10 Banned Books you didn't expect"
Who knew
Brown Bear Brown Bear, What do You See?
was supporting Marxism?
Here's a
fun little video
talking about banned books.
And in case you haven't seen it in a while, the
top ten
banned books of this year and of the decade.